Blizzards, rain and floods are all visible on the way to England as cold winds from Scandinavia and Europe catch up with Britain.
Areas of Scotland are under a yellow weather warning for most of this week, with the Meteorological Office forecasting 40cm of snow in the Grombians between Wednesday and Thursday.
In parts of northeastern and southern Scotland in the UK, there is a risk of flooding on Wednesday if there is heavy rain with melting snow.
The environmental agency currently has 42 flood warnings.
Meanwhile, the rest of the UK will be light, but rainy, especially in the south of England.
Meteorologist Frank Sanders, chief meteorologist at the Meteorological Office, said: "Snowfall will continue to affect parts of northern England and Scotland on Wednesday and Thursday.
"Frequent travel disruptions can occur along the northern Trans-Pennine routes and highways in the southern Uplands and the Crombian.
"Meanwhile, heavy rain overnight until early Wednesday morning, especially in northeastern England where the snowfall will change rapidly, leading to the risk of flooding."
Yellow weather warnings for snow in hot areas due to power outages, travel delays and even the disconnection of some remote areas.
A part of the low pressure that keeps England and the South warm will go over the weekend and pull towards the Atlantic, which is chased by cold winds from the continent.
This will bring the chance of snowfall across England and Wales – though not as much as predicted for Scotland.
Meteorological Office Deputy Chief Meteorologist Mark Sidave said: "Snowfall will continue over the weekend.
Scotland, and the north and east of England are likely to fall to an increasingly low level before moving south.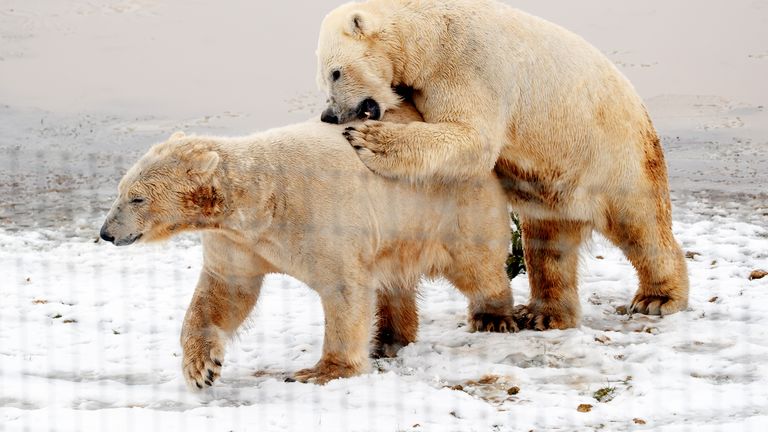 "We are likely to see some very large accumulations, especially in the highlands of Scotland, where strong winds sometimes lead to significant slippage and blizzard conditions.
"Although the amount of snow across the UK may be low, they could cause some more problems as we head into the weekend."
As the cold winds from the east continue to remind us that February is a winter month, next week is expected to be a chilli affair for the UK.