At Bristol Hall Academy in Oldbury, several boxes of test kits were handed out just hours before the Prime Minister's announcement that students would not return to classrooms as planned.
They expected that they would be busy today to conduct mass tests on key workers and vulnerable students who returned on Monday and on the 11th year students who will return next week.
Instead, staff have focused their attention on embracing part-time teaching, which should now be delivered remotely.
Tables are lined up for the PDEC exams in the empty hall, which will advance next week.
But 180 students looking forward to sitting their GCSEs in the summer have found that their exams are not progressing.
15-year-old Mason Parks and Rajan Mettu are both 11th year students.
"I was glad they made a decision, which is good in the sense that we lost so much teaching time in the last year that I didn't feel fully prepared for the exams," Mason says.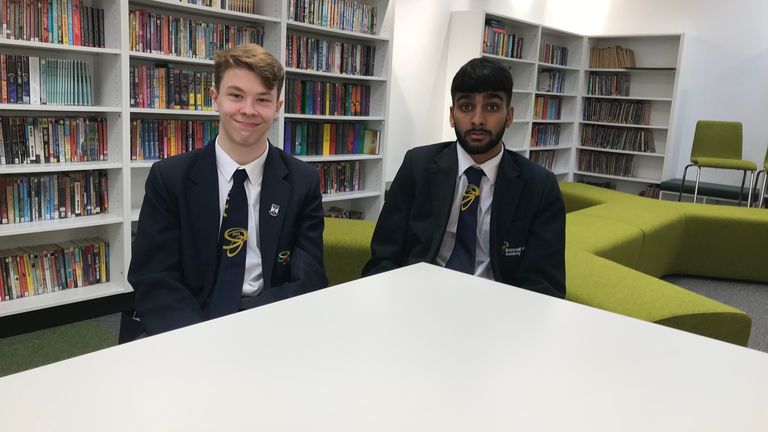 "Now I'm worried about how the standards will be presented, will it be teacher assessment or teacher evaluation? They should let us know," he adds.
"Since it was locked last year, we are now learning things that should have been included in Year 10," says Rajan.
"I'm a little worried about how they will find our standards. We need to get at least 6 in English and 5 in math to go to college next year to do economics."
"I'm worried that prospective employers will look at our CVs and say, 'Kids, they' do not come to the exam, our standards are not worth it, '" Mason added.
Principal Gully Uppal said there have been a lot of questions from students since the lockout was announced.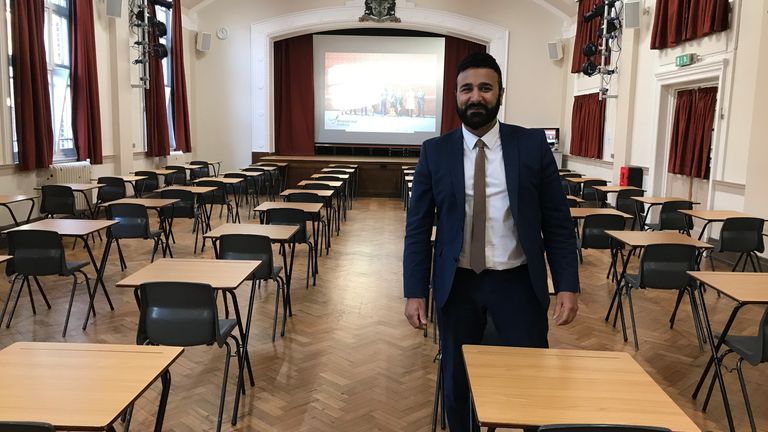 "Our GCSE students are naturally curious about what the future holds for them and what will happen in the summer," he said.
"Our message to students and families is clear: learning must continue, not only to acquire qualifications, but also to acquire knowledge and provide students with the tools they need to engage in work or training when they leave school."
Mr Uppal admits that school leaders are "frustrated" at planning a mass test program during the Christmas break, and now students will not return.
But when students come back it means they are ready, he says.
In a last-minute announcement of the changes, he acknowledges that "it is always good to have more publicity," but says the teaching profession is proud of the way it has handled the epidemic.
"Teachers, Leaders in Education – What this shows us is that we are a workforce up and down this country, which is very adaptable, flexible and ready to do our duty of care, which is why we came into the industry, to ensure that every student we meet leaves with the best career opportunities , "Mr. Uppal said.