Climbing a mountain in the dark among coaches and a road trip to visit 92 football league grounds are two excuses people gave to police after they were recently caught violating locking rules.
Although the rules of the government website say "if you want to be local you have to stay in the village, town or part of the city where you live" The Minister agreed The term is "open to explanation, but people are widely aware of what a local is."
Two girls Those who were fined $ 200 after moving to a reservoir five miles from their homes have had their fines revoked.
Here are some of the reasons people give for leaving their homes and breaking the electricity COVID-19 Regulations.
Direct COVID updates as Britain warns about locking
This vehicle came to our attention due to the driving style. The vehicle was traveling from Under Lime in Newcastle to Preston because the driver wanted to go to the beach. She had no insurance and only had a temporary license. The vehicle was impounded and reported for 3 offenses. pic.twitter.com/UFNdaTn458

– HGCSwyddogion Gwirfoddol / NWP Special Constabulary (@NWPspecials) January 10, 2021
Go to the beach
Police have stopped a motorist from traveling from Under Lime in Newcastle, a market town in Staffordshire, to Prestadine, a coastal town in Denfixhire, Wales, because "the driver wanted to go to the beach".
"This vehicle came to our attention for driving," the North Wales Police Special Constable tweeted on Sunday.
It also revealed that the driver does not only have insurance and a temporary license. Officers confiscated the vehicle and charged him with three counts.
Our team continues to track motorists violating COVID regulations. This evening our SC Road Safety Division announced that it was involving 5 young men who had sailed from the port of Elsemere to the Oakwen hut in Snowdonia. # Stay at home

– HGCSwyddogion Gwirfoddol / NWP Special Constabulary (@NWPspecials) January 9, 2021
Climb a mountain in the dark trainers
Five people, including four youths, were detained by the same police force the day before for traveling from England to Snowdonia to climb the 918m Typhoon in the dark.
The Lockdown Rule Breakers sailed from Ellesmere Harbor in Cheshire to Oakwen Cottage in North Wales.
Police tweeted: "Our team is constantly meeting motorists traveling in violation of COVID regulations."
The vehicle was stopped because it was registered in Chesterfield. The driver, who left Chesterfield yesterday, is making a road trip to football stadiums across the country. You could not create it! # COVID-19 Penalty ticket issued with penalty slip! pic.twitter.com/jFmb0C1HEg

– Sergeant Mike Templeman g (gSgtTempo) January 9, 2021
Visit all 92 football league grounds
One person was detained by police after he told authorities he was trying to visit all 92 football league grounds on a road trip during the lockout.
He came to the attention of Lincolnshire police after his vehicle was registered outside the area in Chesterfield.
"The driver said he was making a road trip from Chesterfield to football fields across the country yesterday," the force tweeted.
"You could not create it! # COVID19 Penalty ticket issued with strong advice!"
'Coffee or chips'
Police criticized day trippers for turning Cheshire into a beauty spot "for coffee or chips" on Sunday.
Hundreds of people descended on the barricade and many were told to go home.
In a stern message on Facebook, Neston & Bargate Police said: "We are in Lockdown, and when will we get the news that they have been told to stay home?
"Look at the number of COVID deaths, it might wake up the audience – stay home, don't come to the bar.
"Going back for coffee or chips and sitting on the wall is not a reasonable excuse to leave the house.
"More than 80,000 people have died from COVID – so stay home and do as the government commands."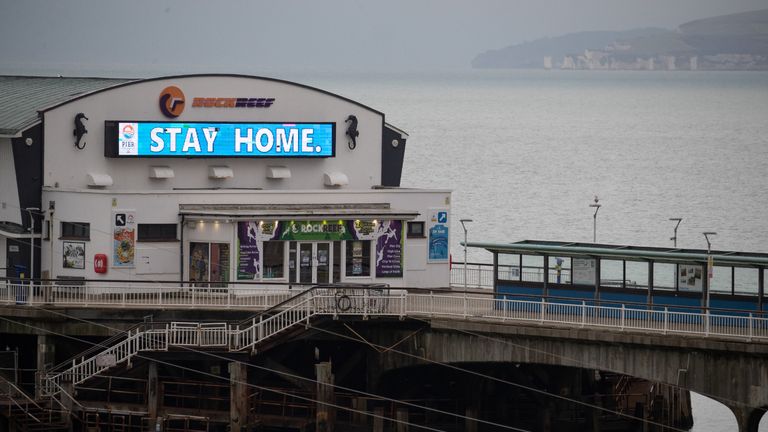 See seals
Police have fined a man who traveled 80 miles with his children to see stamps in Norfolk's Horse over the weekend.
Authorities also issued standard fine notices to a 50-year-old couple who traveled 120 miles from Hertfordshire for the same purpose on Thursday.
More than 30 people were fined in Norfolk over the weekend for violating COVID-19 regulations.
Six people were fined after meeting for playing football at an amusement park in Great Yarmouth, while one person was fined for having five people in his car, all from different homes.
Attend a meeting on a bar that will be broadcast live
Police fined 30 people for attending a meeting at a bar in Barnett on Saturday, which will be broadcast live on Instagram.
Authorities attended a restaurant on High Road around 2 a.m. following information from the public that the lock had been breached.
In addition to the individual fines, the owner of the metropolitan police station will be fined $ 10,000 and the liquor license of the place will be considered by the local council, he said.
Louis Smith, interim chief superintendent of the Northwest PCU commander, said: "It is disappointing that the breach of Govt rules took place within 24 hours of the London mayor announcing a major incident."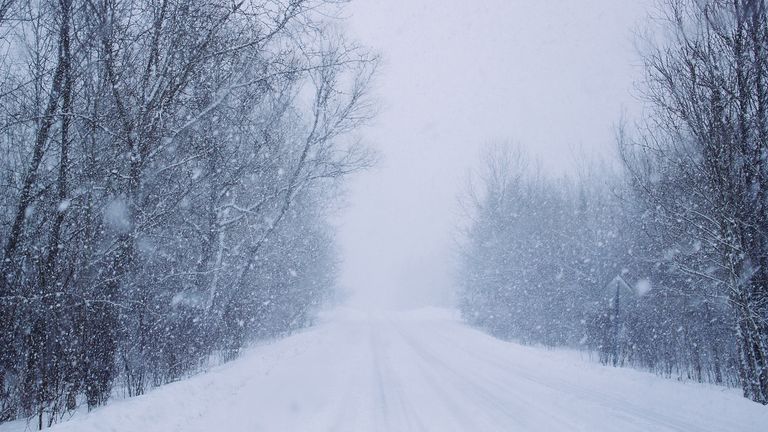 Police are threatening to impose a $ 200 fine for intimidating vulnerable people
A police force has warned that intimidating vulnerable people could result in a $ 200 fine for violating locking rules.
It follows reports that snowballs were hurled at the homes of vulnerable elderly residents in the market town of Brosley in Shropshire from 11pm to 11.30pm on Friday.
The Brosley and Much Wenlock Safe Neighborhood Group of West Mercia Police tweeted at the time that "this behavior is not acceptable at any time."
"This is not a valid reason to leave your home and will result in a notice of fixed fine of £ 200 for violating these behavioral lock rules."
The tweet was later removed by the force, but Superintendent Mo Lansdale later clarified: "We are talking to several people to identify who the three people involved were in connection with last night's incidents.
"The epidemic is very stressful for people, especially the most vulnerable, who feel bad as a result of degrading anti-social behavior and are not isolated in their homes.
"We will not tolerate targeting vulnerable people. We have many powers to protect people. Such a force could be the FPN under the Govt-19 rules. I think we can all agree that intimidating vulnerable people is not a reasonable excuse to leave your home. . "