yesterday 10:53
It is no longer unusual in the world or in Slovakia today that successful brands have arisen from small family businesses, turning their former hobbies into a thriving business. Designing for one family or a few friends can build a high-quality and popular brand through well-established strategy and incremental improvement of operations.
A good example is the world-famous companies that started their garage business. Surprisingly, the production of "garage" is also connected with the wine trade. In France and South Africa, the word "garage" refers to wineries of smaller brands. In Slovakia, this concept has a rather negative character, which is why the adjective winery was used in our country.
Boutique wines are distinguished by their quality, limited quantity and the focus on "terroir". Terroir means not only the region where the wine comes from – it combines land, soil, climate and tradition, but also technology and the skill of the winemaker. Wine from a boutique winery hides exclusivity, focus on quality and professional supervision. Just like you go to a smaller brand name boutique for luxury items. Each piece is unique, which carries a story with it. With each bottle of wine you get information about its source, production and presentation. The boutique wineries specialize in exclusive liquids that come exclusively from grapes from their own vineyards. One such wine is Our winery crown, whose story began in the village of Tajna in the Nitra wine region.
Family winery under expert supervision
Tajna wine He knows the secrets of a successful family business. The family gained their experience growing grapes over several generations, when wine was still a hobby for them. They have tried the business world in the past, but it was miles away from viticulture and winemaking. The story of the family press was started by the current owners, father-in-law and daughter-in-law, whom the whole family helps make wine.
They started their activity by buying neglected vineyards from the agricultural project Agrotaj and then rebuilding it. A former winegrowing house with a view of Nitra's Zobor silhouette has been modernized and transformed into a beautifully designed building, where wine tasting is a pleasure.
Over time, they discovered that good wine consists mainly of well-paid and knowledgeable people. Later, they decided to combine their knowledge with the best experts in grape and wine production in Slovakia and create a high-quality Slovakian brand with first-class services. Thanks to its ideal location, the winery prides itself on organic production and the exceptional taste of grapes. Good wind flow and intense sun on the southwestern and southern slopes give an opportunity to grow grapes organically.
How is Tajna wine different?
The top approach from the beginning of production to the final sale to the customer is very important for the whole family. It is essential for them to ensure that Tajna wine gets into the hands of customers in the best condition and under the professional supervision of professional vendors and sommeliers. Due to the small size of the winery and the latest technology of viticulture and winemaking, the family can protect all stages of wine production while maintaining personal contact with the customer.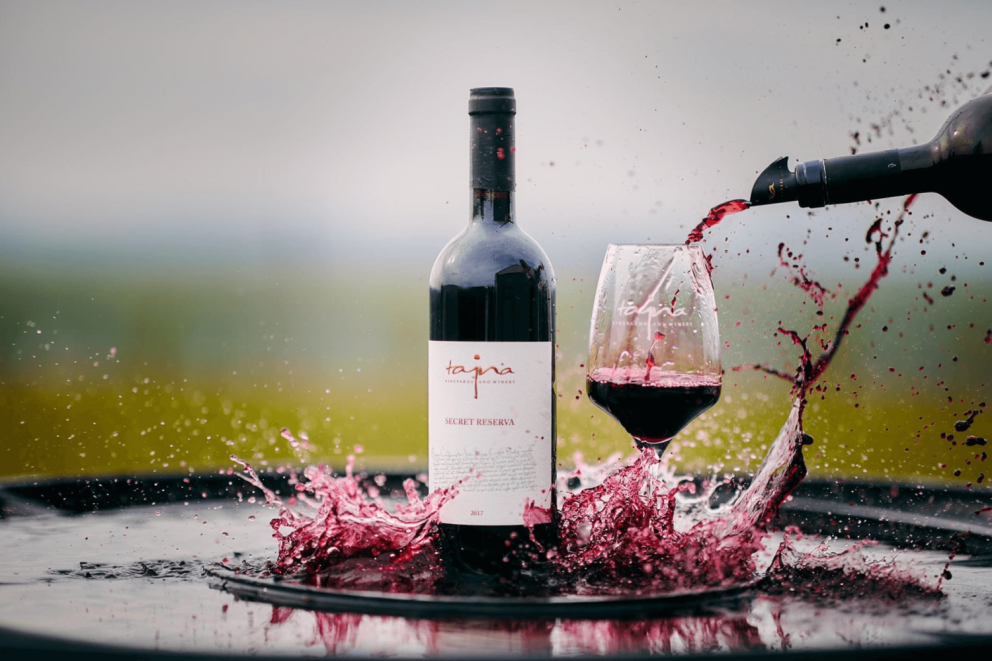 Their goal is to make wine not only a taste, but also a relaxing and cognitive experience. So Tajna Winery's offering is not limited to the production and sale of wine. In addition, it also includes the possibility of accommodation and spaces for corporate events, weddings or family celebrations. For the smooth running of a family winery, it is important to adapt to current trends and market demands, even during a less favorable period. Therefore, the Tajna winery was not covered up even during the epidemic and was naturally adapted to the online sale and digitization of the company.
"Organizer. Pop culture aficionado. Avid zombie scholar. Travel expert. Freelance web guru."